January 4, 2019
Posted by:

Atton

Category:

Blogs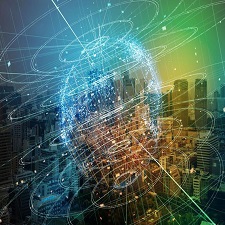 Business leaders who don't yet have it on the agenda need to know that no one is exempt.  If it's not on your agenda, then you can be sure it's on your competitor's agenda.
Digital business is no longer just the remit of big players like Microsoft or Apple or Google, new business models are affecting every industry and size of organization as enabling technology becomes widespread. For example, Volvo's vision is "Driving will be entertainment" as they move towards becoming a digital entertainment business as driving becomes autonomous.
START DIGITAL CHANGE OR OVERSIGHT
Digital transformation is real and is empowering companies to make radical system wide innovations so they can do business differently. But as a business leader you may ask if everything's working well in my business and we're making a profit, why do I need to change anything?
Business models are changing rapidly and you need to stay ahead of the competition or miss out, maybe not immediately but in a year or so as you realize your market share is diminishing to your competitor who did offer their customers a mobile app, a smart meter or a new easier way of doing business – but you did not.
Embracing digital business doesn't mean you have to be a technology expert.  Here are our top tips:
Get a key technology partner (or more than one) who can bring digital expertise to your organization
Enlist support from your technology partner to gain executive sponsorship for digital change from your CEO, the Board and anyone else who has to the power to evolve the business
Include your internal teams as they will be the ones to accept, adopt and embrace digital change
Don't worry if you have legacy systems, talk to the experts about how you can quickly make technology advances without a big investment
START WITH SAP
SAP is no longer just an ERP company, SAP is a driving force in business intelligence tools and enterprise management software.  Read our blogs to discover how SAP's latest system SAP Leonardo is the future of intelligence ERP.  As SAP experts we work closely with our customers to simplify technology and make it work for them in the way they need it to.
Contact us to find out how as your performance partner we can help you execute your business strategy with the power of SAP.